Date & Time Column
Date/Time column
A date column allows you to easily enter a date and/or time into a cell.
Adding dates
When editing a date, you can manually enter a date or use the popup calendar component to easily select a date. Note that we do not currently support dates before 1/1/1900 and after 1/1/2100. To add a date, click the '+' column and select a Date type. You will see additional options for customizing your date.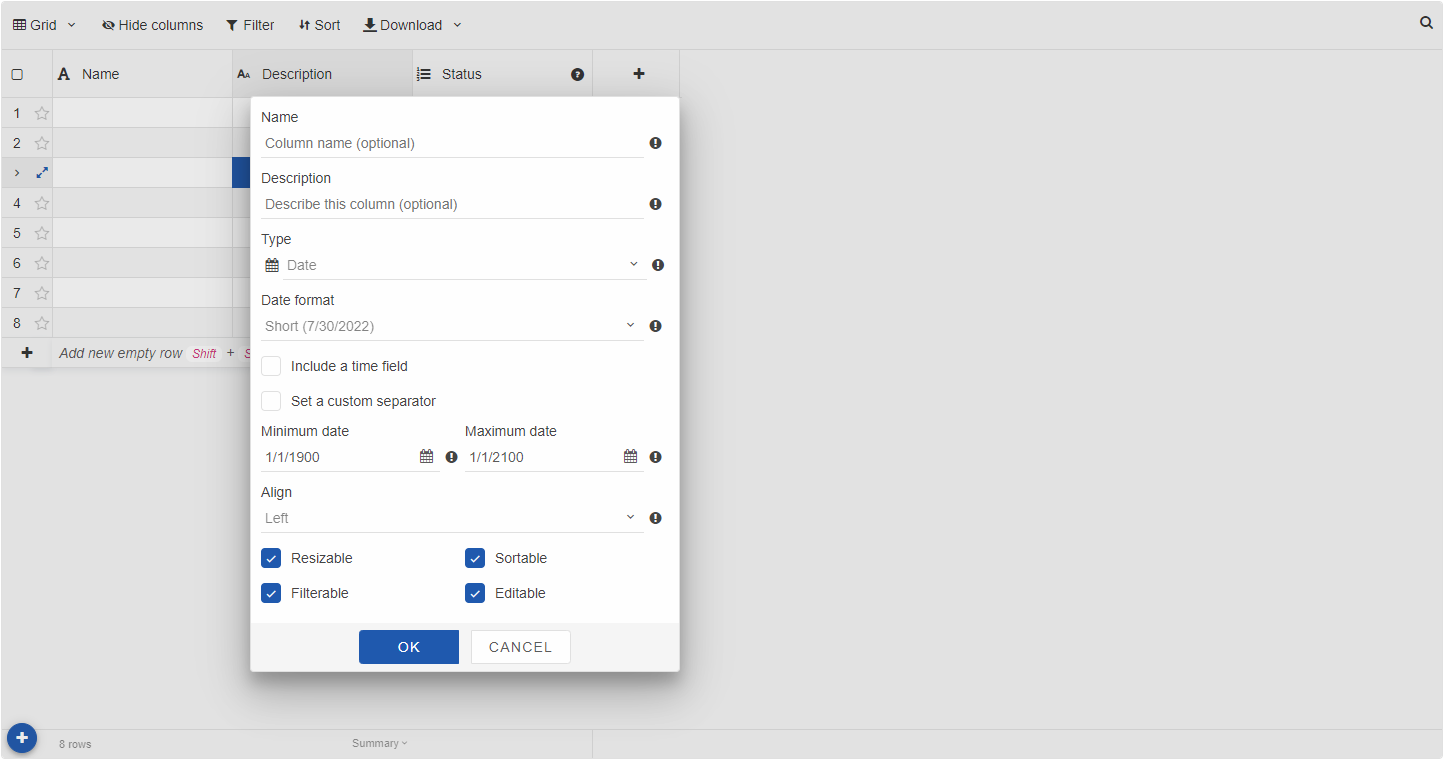 For example, you can choose a different date format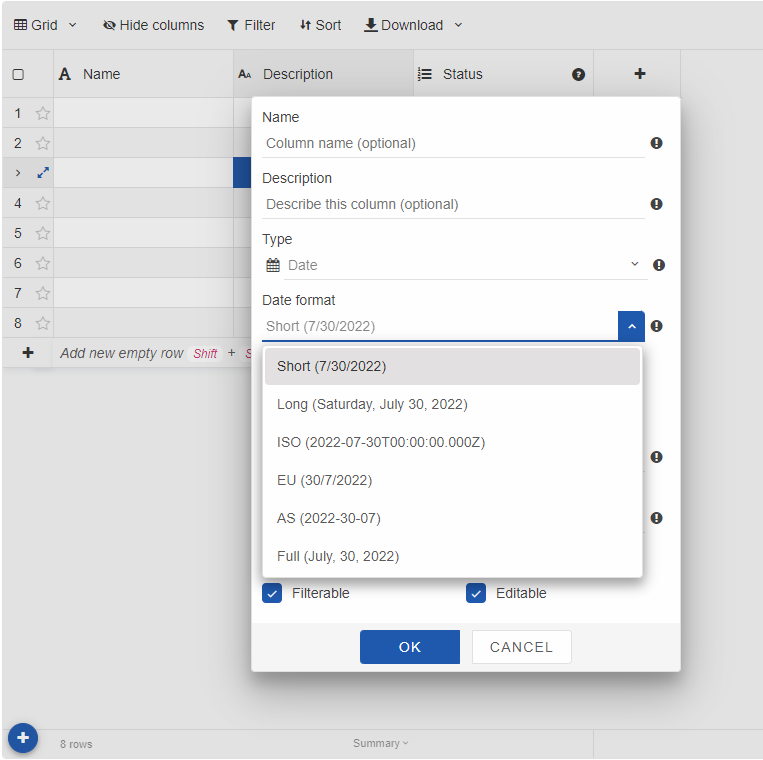 After you click the 'OK' button, the new column is displayed in the Grid view.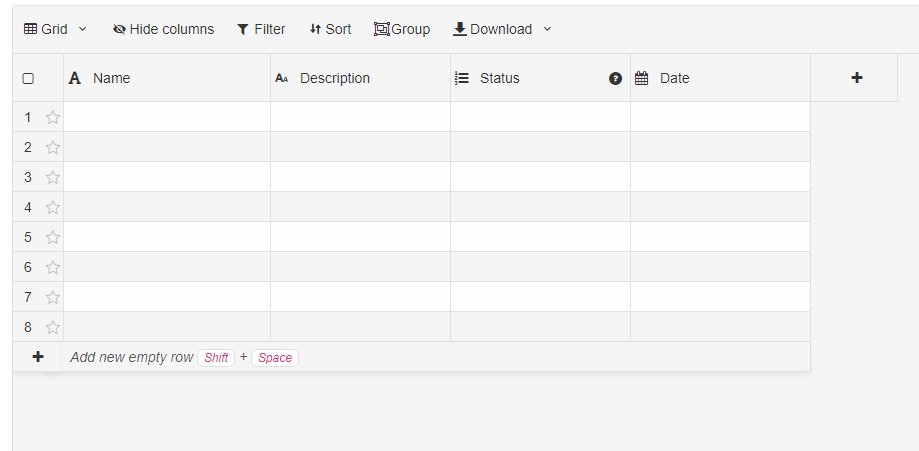 Now, you you click on a cell from the Date column, you will see the Calendar component which comes as a popup.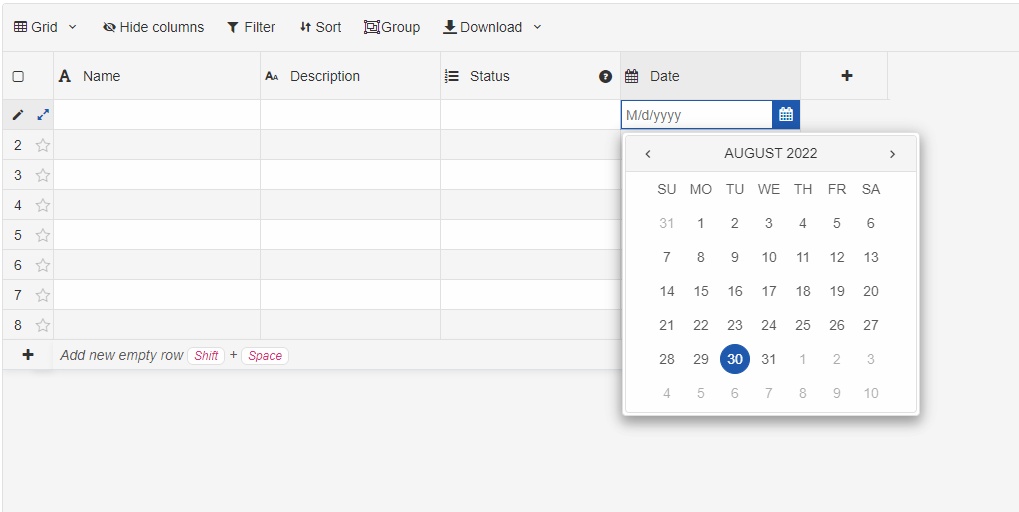 Include a time field
A date column can also store a timestamp (in 12- or 24-hour format) by clicking on the "Include a time field" option. With this option turned on, you can manually select a time from the dropdown menu.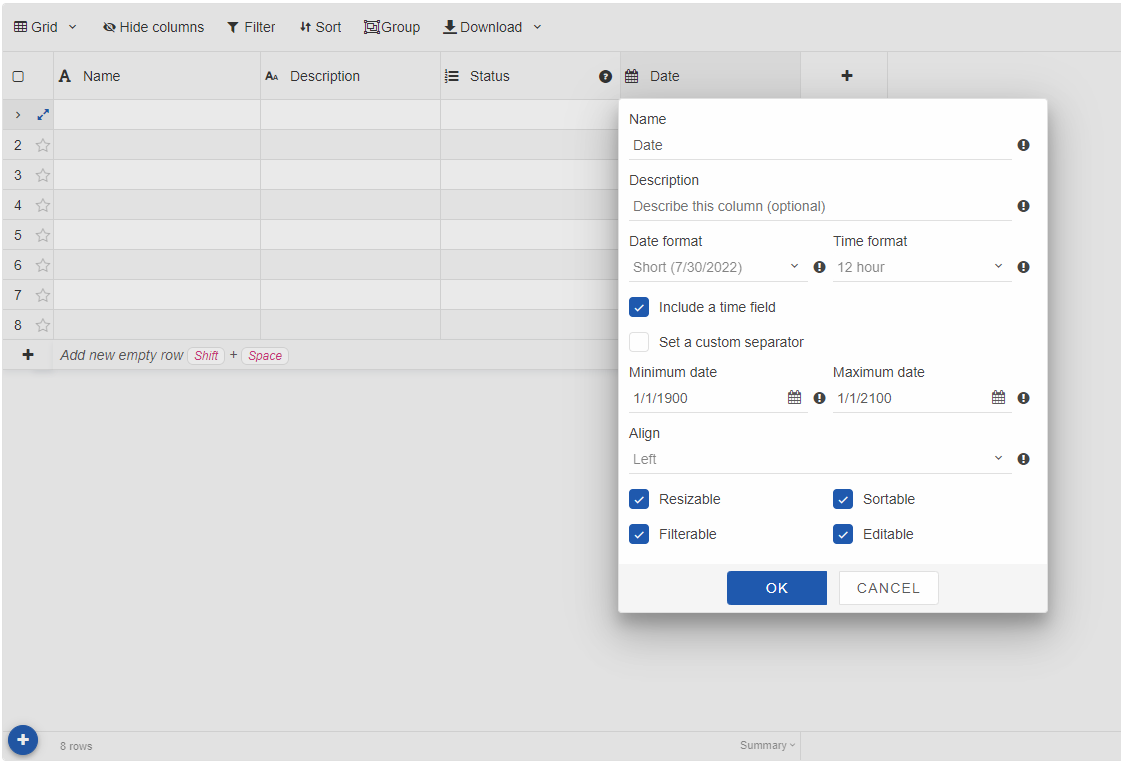 After confirming the settings, we can see the timestamp displayed in the cell.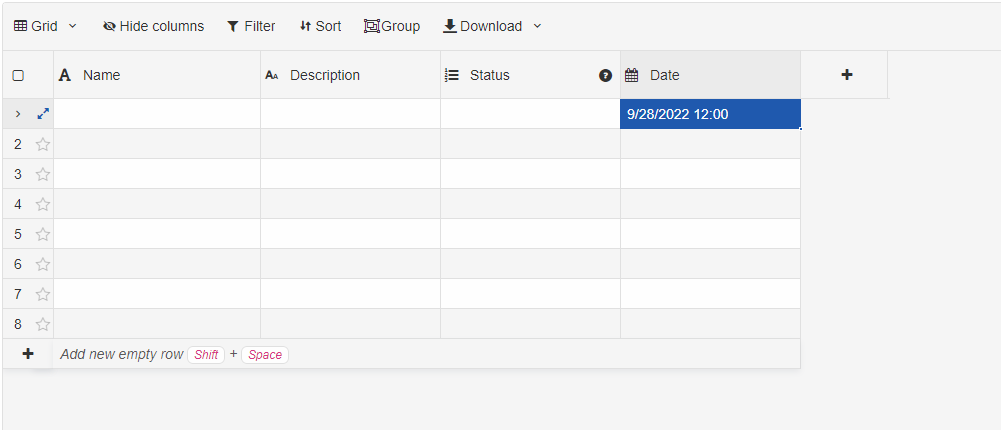 When we open the date editor, we will now see an additional tab which allows us to easily edit the time.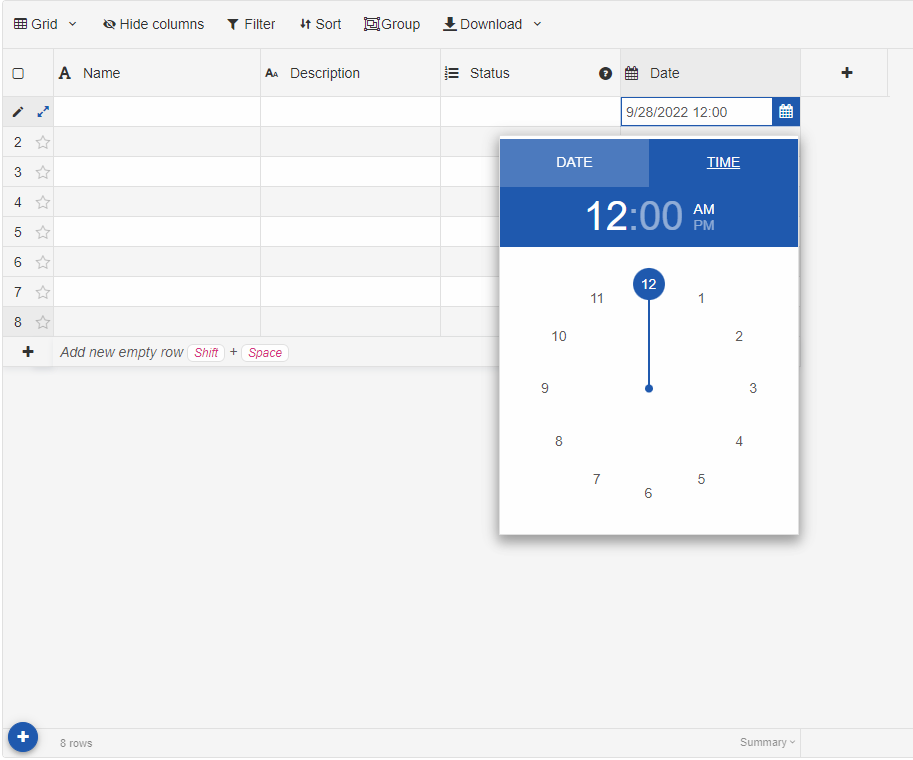 Below is a short video, which shows how to edit a cell manually by typing the date into the cell.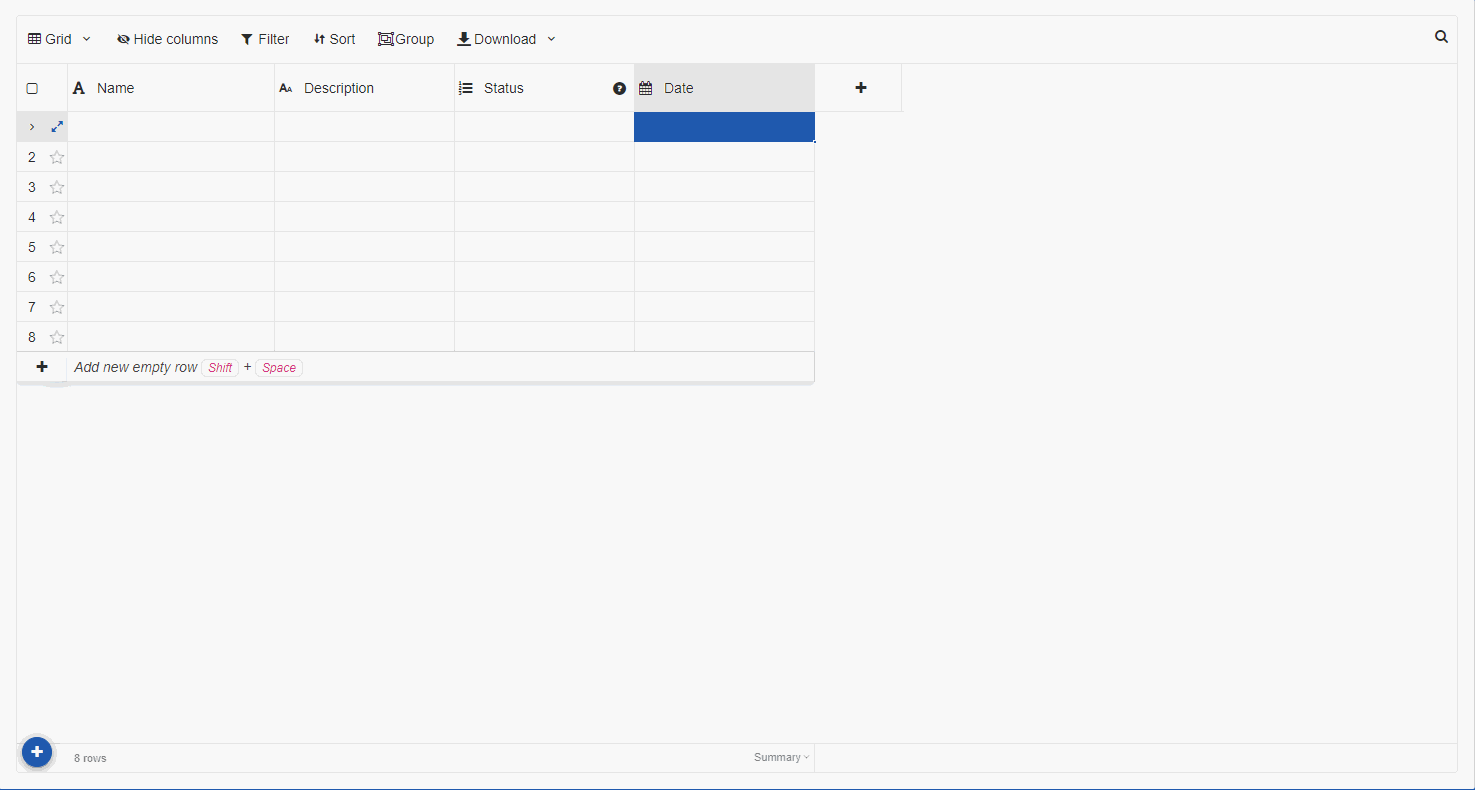 This video shows how to edit a cell by using the popup calendar component.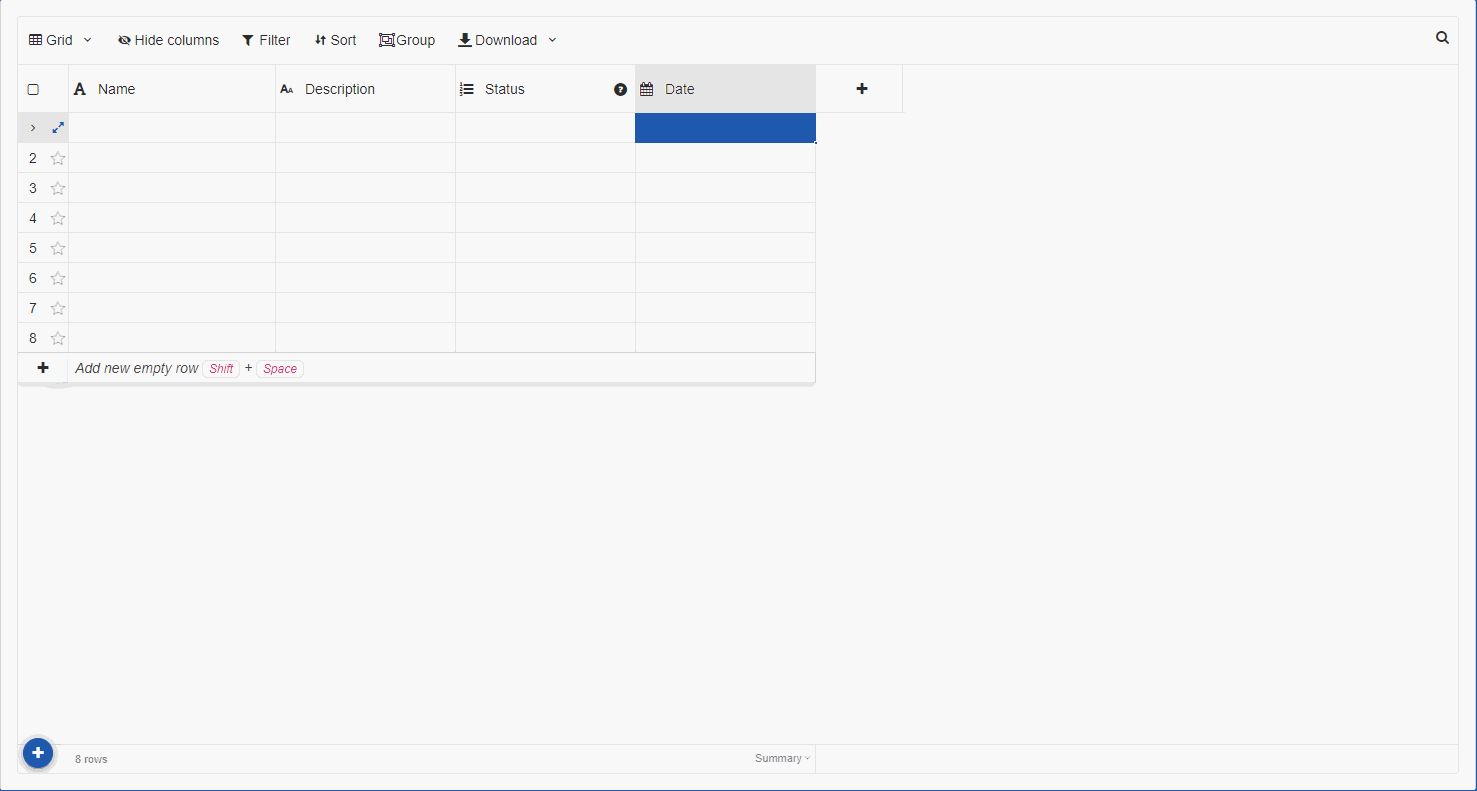 Note that collaborators working together in the same sheet will see different dates and times as they depend on they will be displayed taking into account their local time zone.