Deliver 3x faster
Boost your team's efficiency and productivity by customizing any workflow to fit your needs.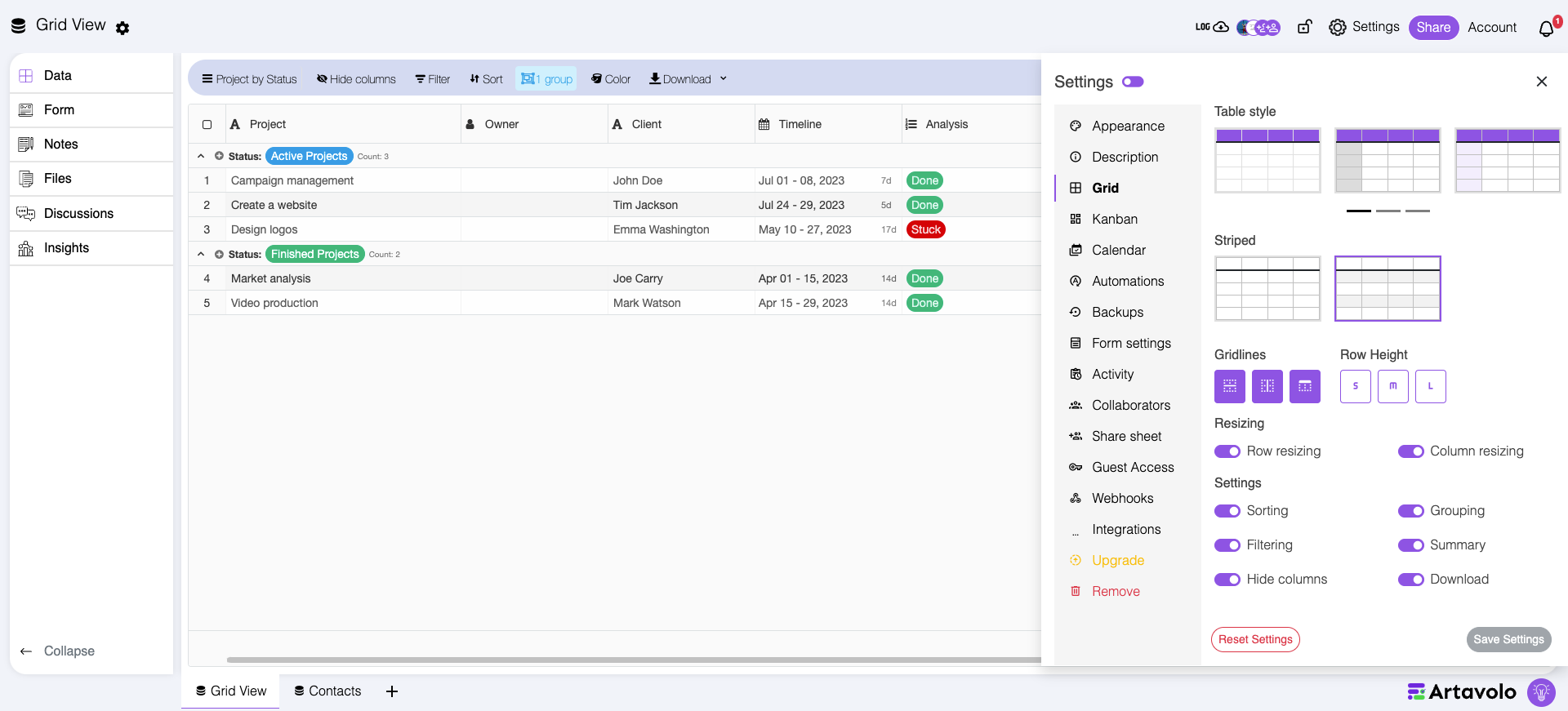 Achieve more in less time
Everything your team needs to plan, capture, manage, automate and get up to speed, fast. Edit and easily share work in grid and kanban views. Capture data with forms and share them.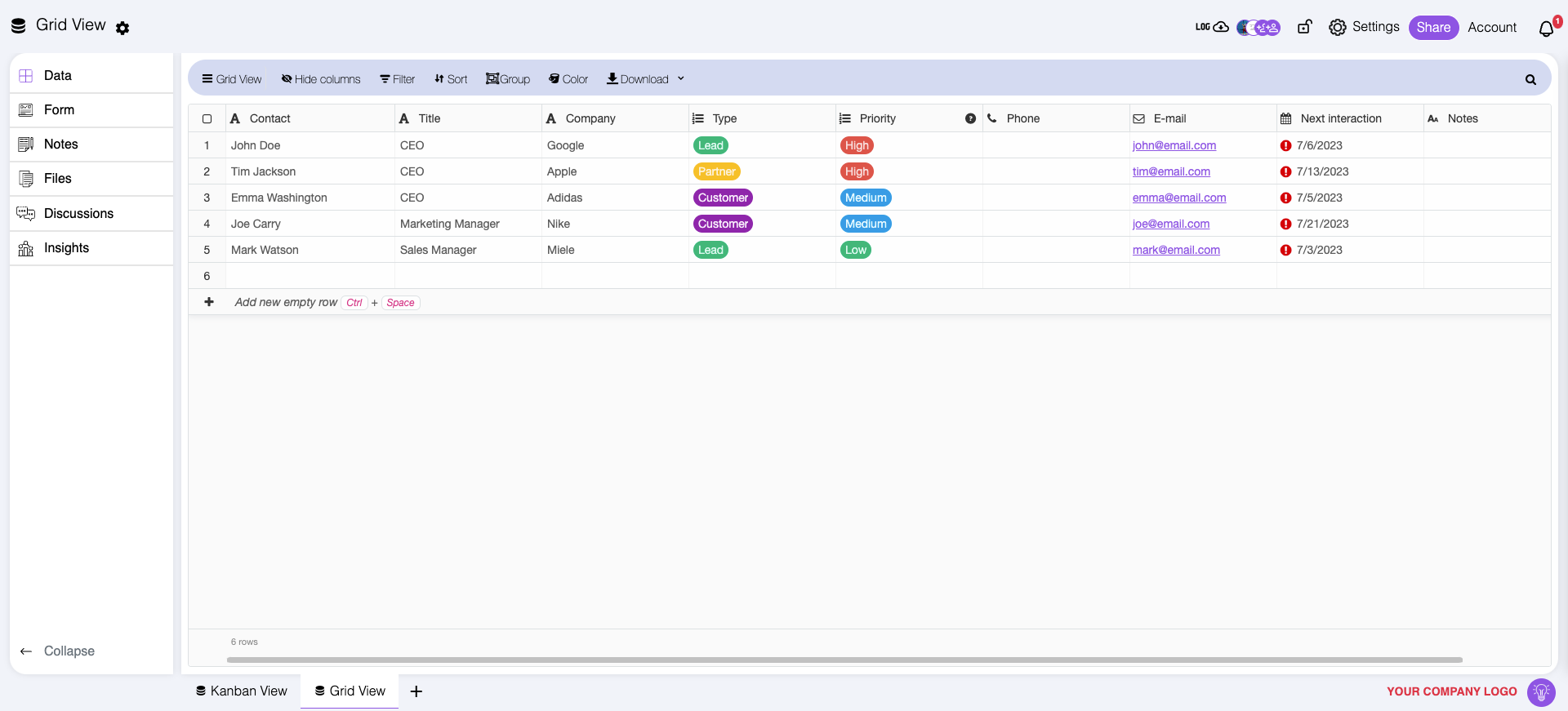 Custom Branding
Personalized company branding means that you can customize Artavolo exclusively for your company. Artavolo is also a CMS. You can easily add, remove and update pages to personalize it for your business.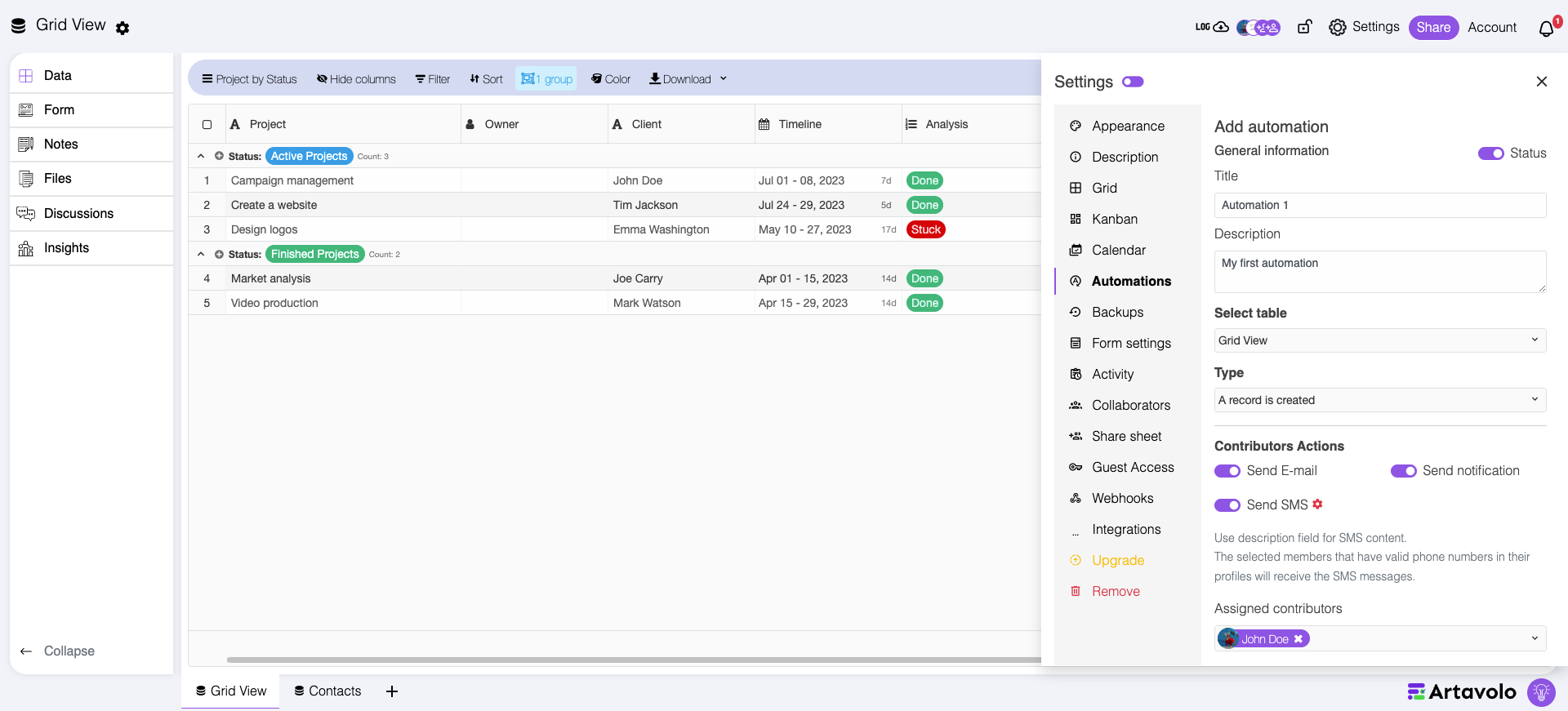 Automate your projects
Automations are useful way to optimize your work flow. Trigger notifications, send emails when a criteria is met.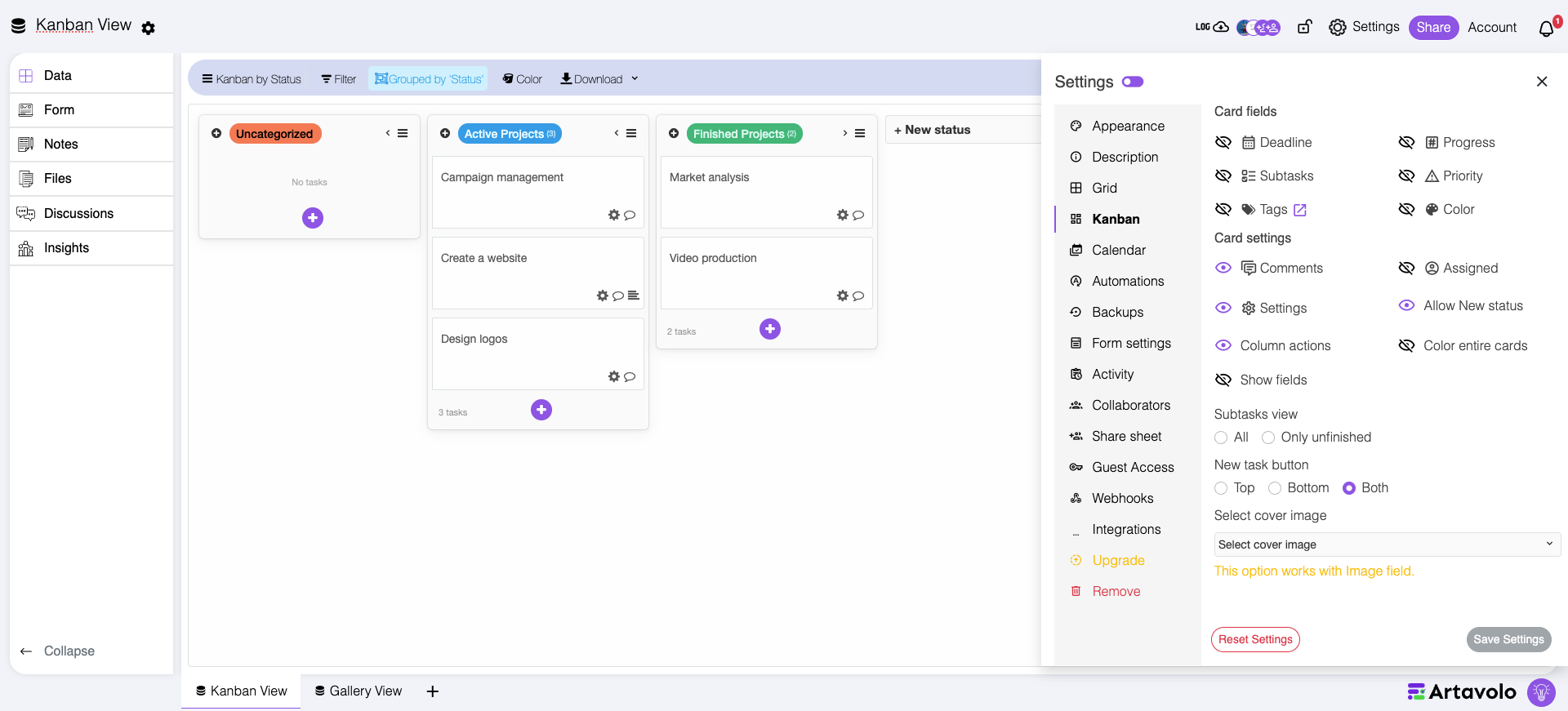 Project Management
Your projects could be complex, but your project management tool is not necessary to be. Combine a rich set of features with flexibility, simplicity, and ease of use. Artavolo comes with powerful Kanban board.