Sharing a form
Using forms can be useful when collecting data from users who do not have access to your sheets. For example, you can do customer surveys, collect opinions or simply create polls in which your acquaintances can vote.
Let me show you an example of how you can collect information about your survey. The first thing you need to do is create a sheet in which the information will be stored.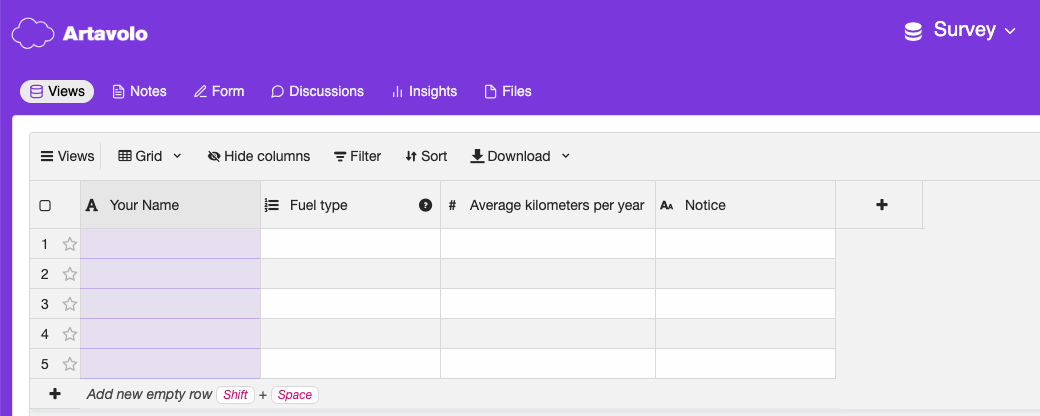 In the example you see, there are fields created in which we will collect data on the type of fuel of a car and the kilometers driven per year, from the users who fill out the form.
Now we need to set up the form.
In the page navigation you will see a Form button. After clicking on it, a window will appear from which you can fully adjust your form.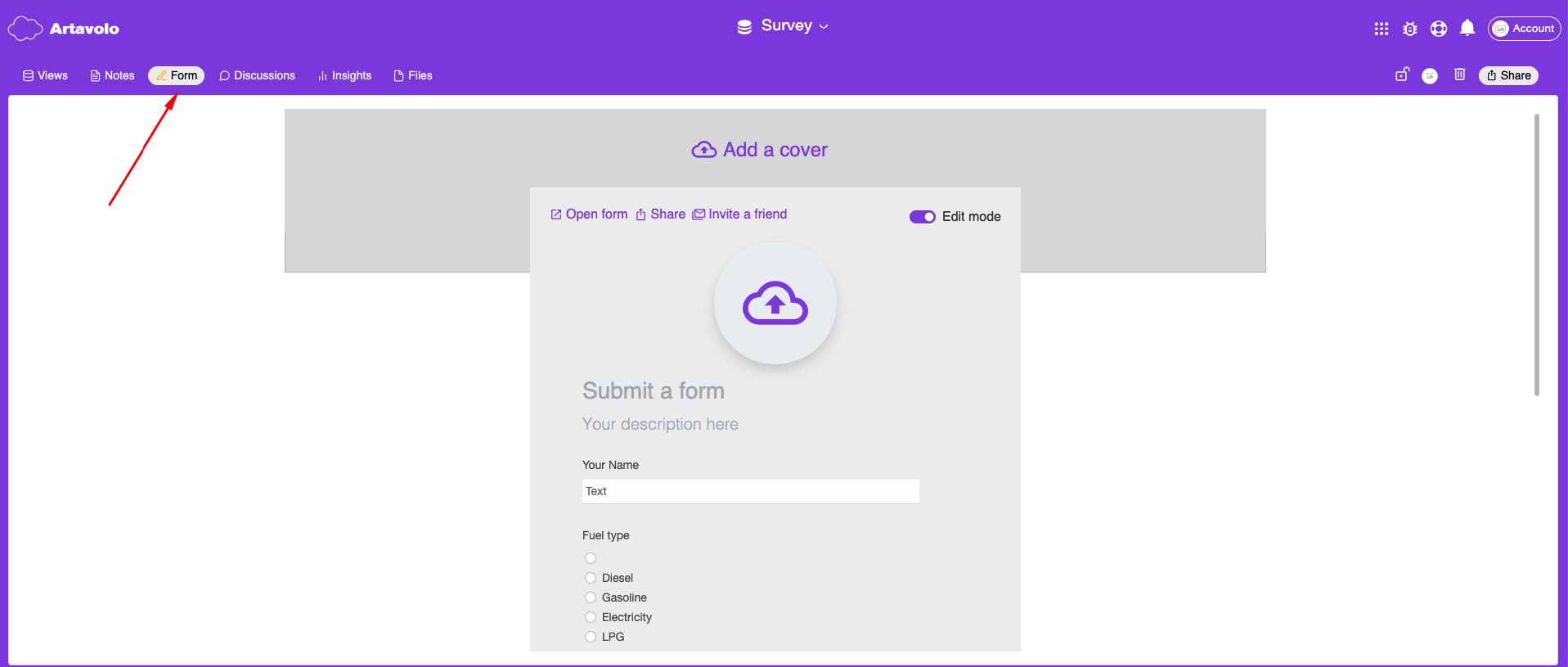 In addition to creating and setting up the fields you want in the form, you have the opportunity to apply your logo, cover image, title, description of the form, thank you message and a redirect option after filling out the form.
When hovering over a field, buttons appear from which you can hide, edit or delete the corresponding field. Under all fields you will see an Add field button from which you can easily and quickly create a new one.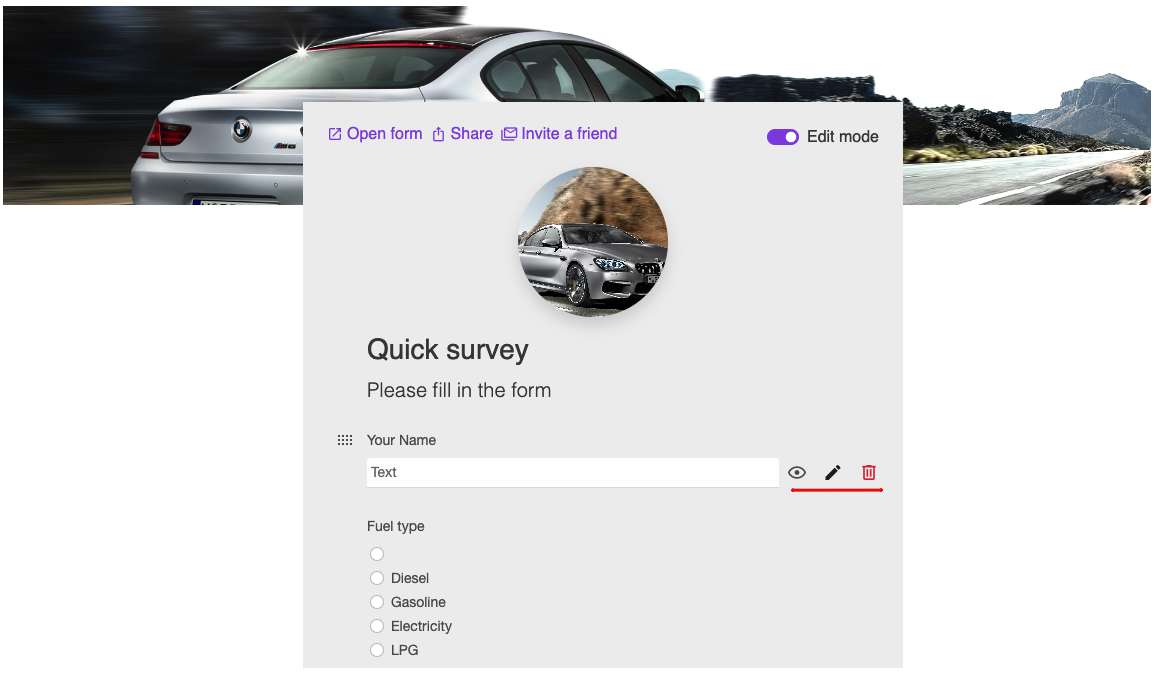 Now that we've set up our form, we need to allow it to be seen by people who don't have access to the sheet. To do this, click on the Share button.
In the window that will appear, you must enable the first two options Turn on and Share for everyone. If you want, you can set a password that visitors must enter before they can fill out the form.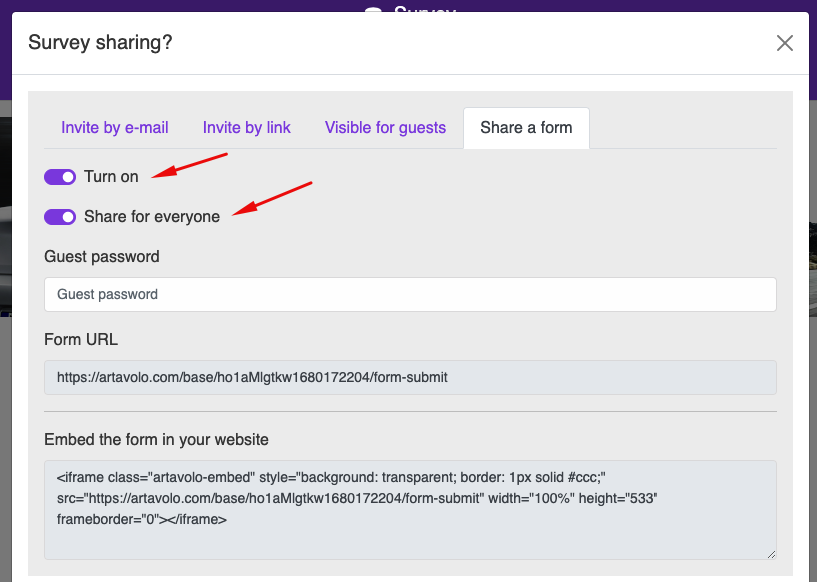 As you can see in the image above, there is a Form URL and Embed the form in your website fields. The first field contains a link that you must provide to users who will fill out the form, and the second, you can integrate it into your website.
Now let's open the Form URL to see the form.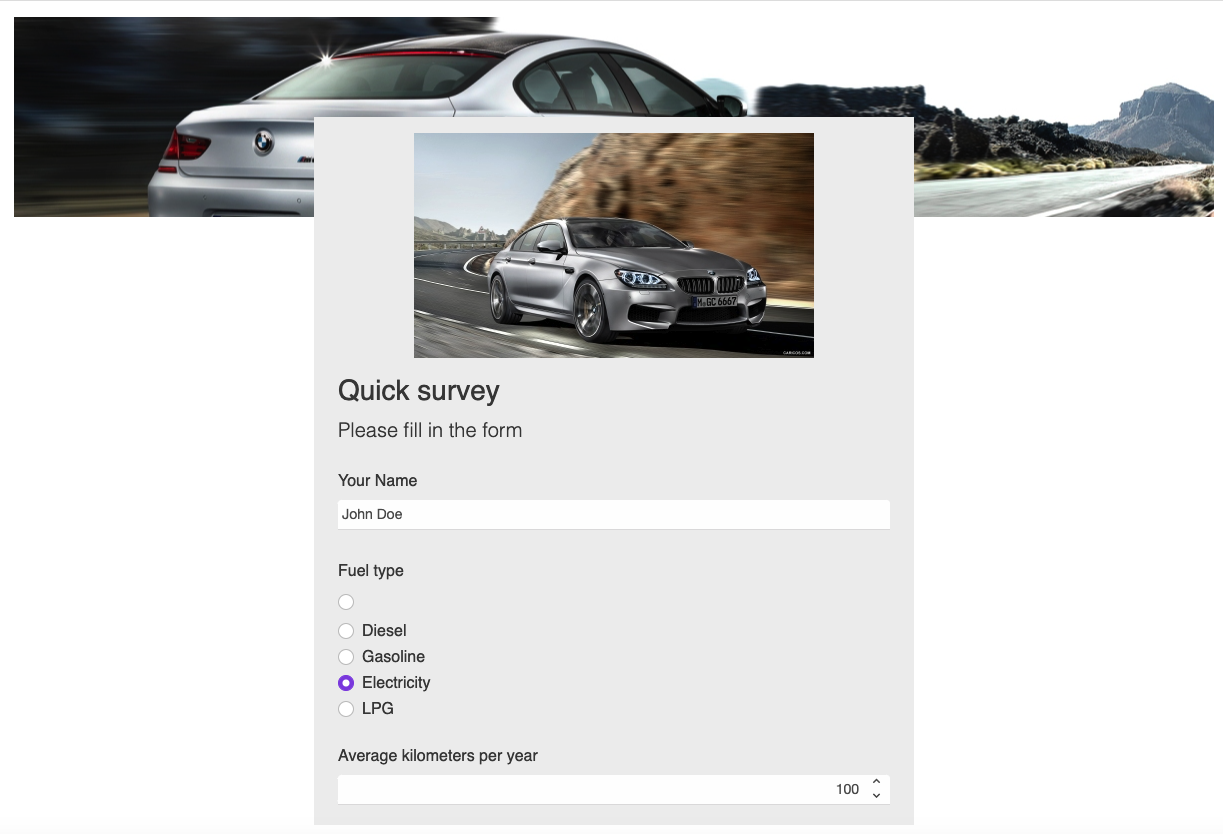 After filling and sending the form, the message that we set for successful filling will appear.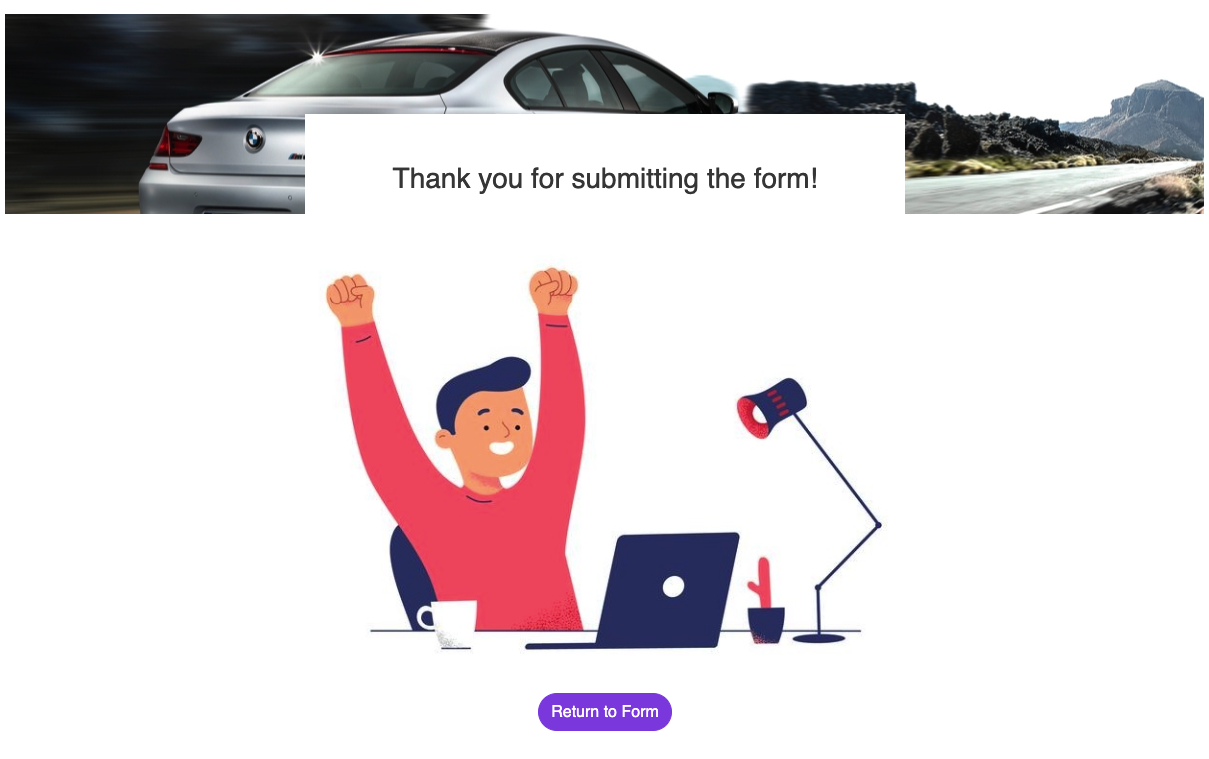 So, in the sheet with the information we already have one record added.