My Account
Main points
You will learn what you can do on the "My Account" page in this article.
You can change your personal information

You can change your profile picture
You can change your password
You can activate 2 factory authentication
If you want to edit the described information, you need to go to Main navigation -> Account -> My account.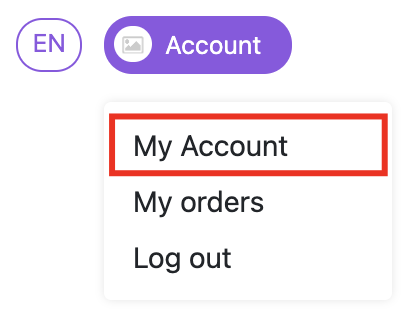 Change your Personal information
As you could see in the image below, you can change your First name, Last name and Phone. Click on the button "Save changes" after you enter the information correctly.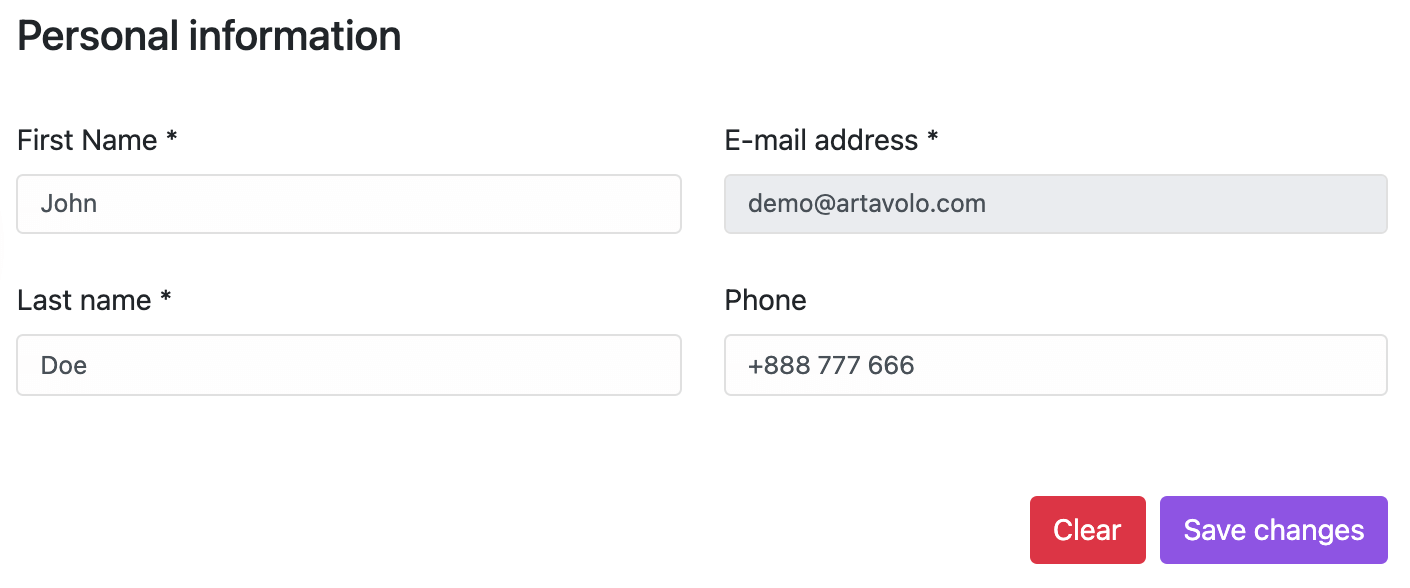 Change your Profile picture
If you want to change your profile picture, you have to click on the avatar field which is located on the left side of the page. Navigate to the wanted image and choose it.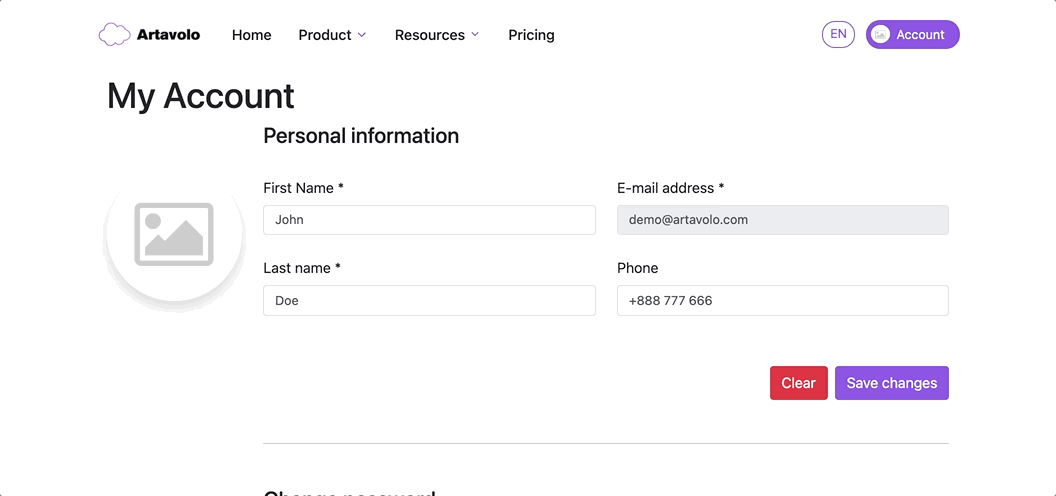 Change your Password
The change of your password is particularly easy. You need to enter your current password in the first field and your new password in the other two.

Activating 2FA
If the password protection is not sufficiently reliable for you, activate 2 Factory Authentication.
How could you do this?
Switch on the option "Two Factor Authentication (2FA)".




You need to scan a QR code with

Google Authenticator, which is generated after you pass the first step.

Please, print and keep your Backup codes! You will need them if you lose your access to the Google Authenticator app.


You are ready! Enter your username, password and the generated Google Authenticator code when you want to log in next time.