Removing a Sheet
Remove a sheet
You can remove a sheet by clicking the small arrow next to that sheet's name, then selecting the "Remove" option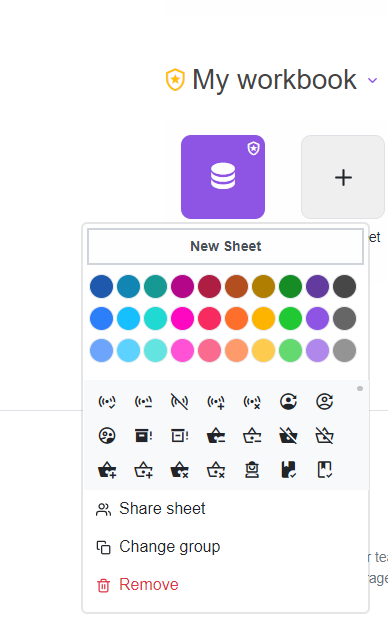 After you've clicked the "Remove" option, you will need to reconfirm you'd like to remove the selected sheet by typing the sheet's name or "remove" and clicking "Remove sheet".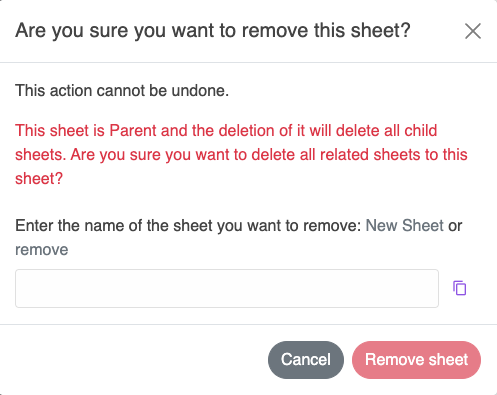 If you are inside the sheet, you can remove it by clicking the "Bin" icon.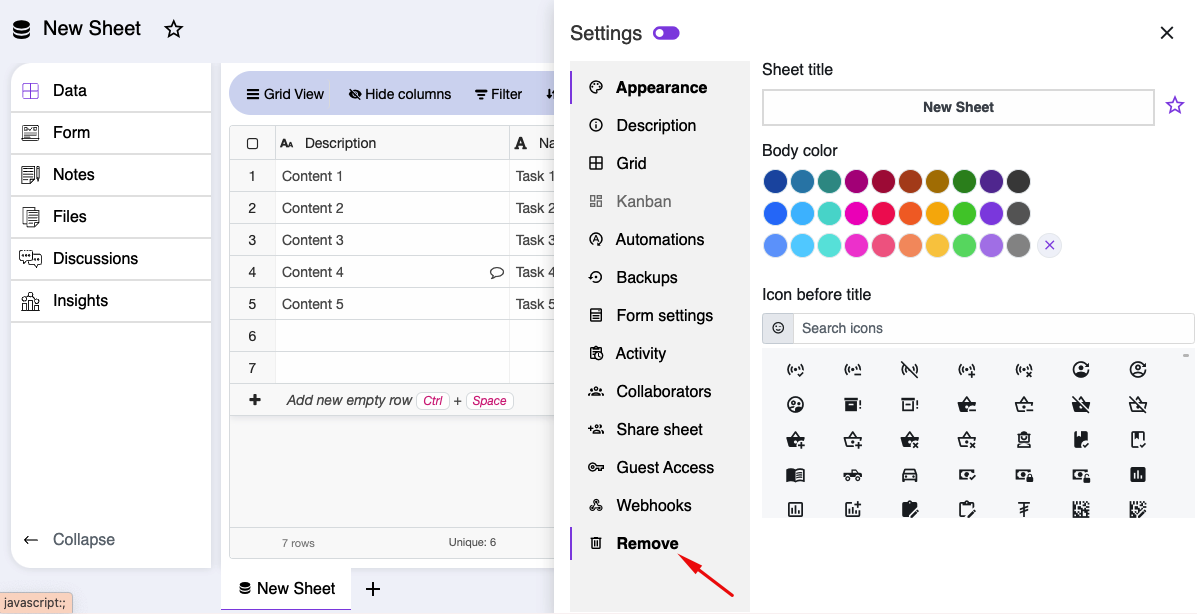 Note that once you remove a sheet, the action cannot be undone. You will not be able to restore it.